ZSC Series High Density Cleaner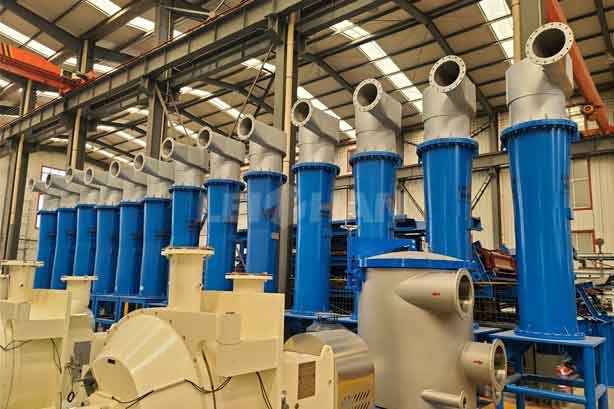 ZSC Series High Density Cleaner pulp cleaning machine is manufactured by Leizhan for removing all kinds of heavy impurities in paper pulp, like staples, stones, glasses, etc. in stock preparation system.
Application & Feature
Volute Pulp inflow chamber, the eddy ability is strong and low pressure area subarea is obvious. This makes accepts and impurities separate thoroughly.
Wear resistance ceramics cone, long service life.
Specially designed long cone has small taper angle and fine cleaning efficiency.
Equipped with PLC control cabinet, convenient and easy to control, sufficiently discharging impurities.
Main Specification
Type
ZSC2
ZSC3
ZSC4
ZSC5
ZSC6
ZSC7
Product capacity(t/d)
25-45
60-85
90-120
120-160
160-200
230-380
Concentration of input pulp(%)
 2-5
Pressure of input pulp(Mpa)
0.15-0.35
Pressure of output pulp(Mpa)
0.1-0.25
Pressure of backwashwater(Mpa)
Into a pulp pressure+0.02Mpa
Discharging mode
hand/automation
Capacities vary depending on feed size, feed rate, operating conditions, desired product output, characteristics of feed material, and equipment configuration
Download complete technical literature [PDF]
Contact us or call +86 371 55129198 for more information.