Leizhan Values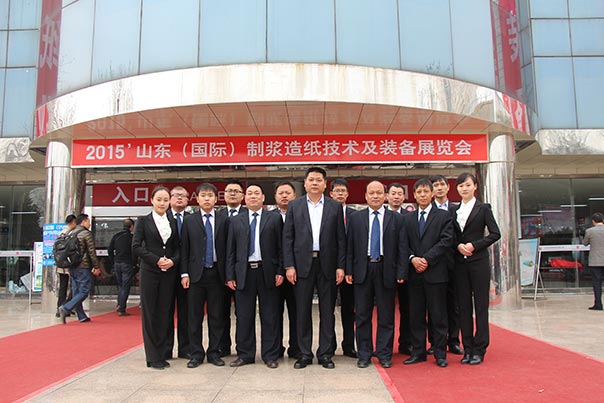 Pictured:Leizhan team attended the 2015 Shandong ( International) Technique and Equipment Exhibition on Pulp&Paper Industry
Leizhan's values define who we are as a company in every facet of our lives. Thanks to our values, the Leizhan name is associated with the highest quality in every way through a set of clearly defined behaviors and outcomes.
Mission: to be the market-leading supplier of pulp and paper making solutions and related after-market support through brand identity, values based leadership, innovation and association with world-class business partners.
Leizhan takes first-class technology, high quality products, competitive price and perfect service as the basis for Leizhan continuous development and formed the value of "Safety, Commitement, Respect, Excellence".
LEIZHAN products employs advanced technology, pass ISO9001:2008 International Quality System Certification and BVCertificate and many patents.
Patent Certification
Rotary Drum Type Rotor of Mid Consistency Pressure Screen patent certificate.
Inflow Perssure Screen Rotor Adjusting Structure patent certificate.
High Density Cleaner patent certificate.
Slag Tank of High Density Cleaner patent certificate.
Inner Cone of High Density Cleaner patent certicate.
Fiber Separator patent certificate.
Cutter of Fiber Separator patent certicate.
Agitator patent certificate.
Sieve Plate of Hydrapulper patent certificate.
Contact us or call +86 371 55129198 for more information.