Coating Board Paper Production Line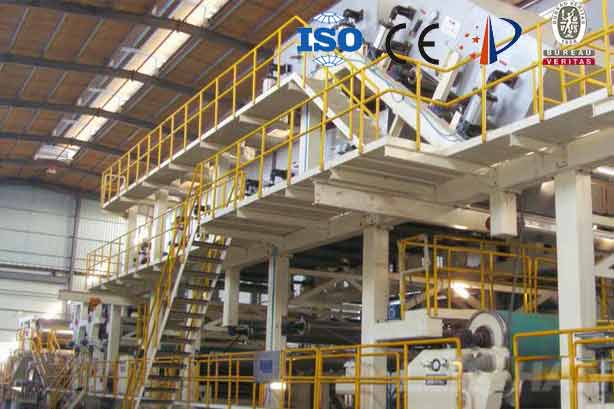 As a professional paper machinery manufacturer, Leizhan can supply complete set of coating board paper production line include pulping line for paper mill. The details about coating board paper production line is as below:
Coating Board Paper Pulping Line
1. Conveying: Chain Conveyor conveying the waste paper to paper pulper machine.
2. Cleaning: Removing heavy impurities like staples, stones, glasses, gravel, scrap iron, dust and large ink particles, etc.
3. Screening: Coarse and fine screening to separate light impurities.
4. Refining: Improve the beating degree of pulp to satisfy the paper making demand.
Coating Board Paper Machine
High quality pulp through Press part, dryer section, and calendering part to get smooth paper. Leizhan supply professional engineer to design the lowest energy consumption coating board paper production line for paper maker friends, welcome to contact us for more details: leizhanchina@gmail.com
Contact us or call +86 371 55129198 for more information.