550-800T/D Drum Pulper Used In Waste Paper Pulping Process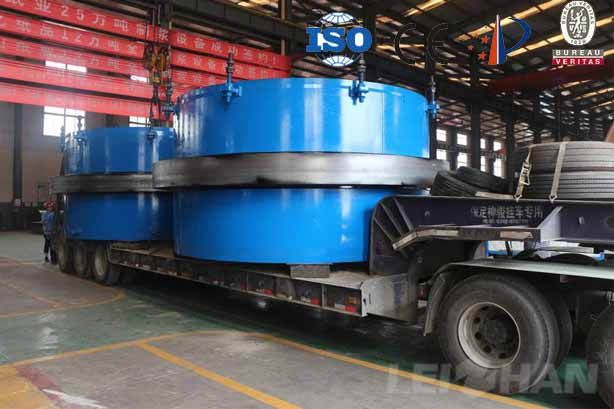 Drum Pulper can divided into four parts, feed hopper, pre-soaking area, pulping area and screening area, waste paper conveyed into pulping area from feed hopper, through continuous pulping process and then automatic deslagging.
Guangdong Yaode Paper Mill ordered complete pulping line from Leizhan a few months ago, we transport the Drum Pulper to them first, and the following equipment is in making process.
Drum Pulper Delivery Information
Time:18th, August, 2017
Paper Mill: Guangdong Yaode Paper Mill
Raw Material: Waste Paper
Production Capacity: 250000t per year, (550-800t/d)
The left equipment include High Density Cleaner, M.C.Pressure Screen, Low Density Cleaner, Reject Separator, Light Impurity Separator, Inflow Pressure Screen, etc, all is in making process, if you have the same requirement, feel free to consult us: leizhanchina@gmail.com.
Contact us or call +86 371 55129198 for more information.