Newspaper Recycling Machine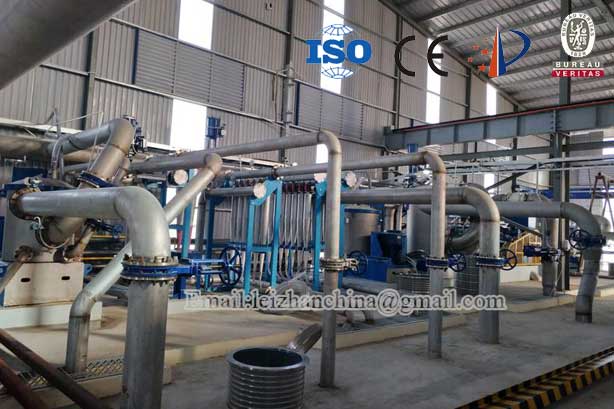 In paper making industry, waste paper include waste carton paper(kraft, corrugated paper), waste shavings, waste newspaper, waste book, etc. And waste cultural paper such as newspaper,book with ink need special equipment to remove the ink and particles. Leizhan supply the complete set of newspaper recycling machine, which can used to deal all kinds of cultural paper.
Cultural Newspaper Recycling Machine Details
Apply paper kind: Newspaper, waste book, waste cultural paper with ink, waste notebook, etc
Production Capacity: Above 20tons per day
Needed recycling equipment: H.C.Hydrapulper, M.C.Pressure Screen, High Density Cleaner, Low Density Cleaner, Vibrating Screen Machine, Turbo, Refiner, pulp pump, pulp chest agitator, etc.
We supply the complete set of newspaper and cultural paper recycling machine, which is in high efficiency and competitive price, welcome to consult us: leizhanchina@gmail.com.
Contact us or call +86 371 55129198 for more information.