Linerboard Paper Machine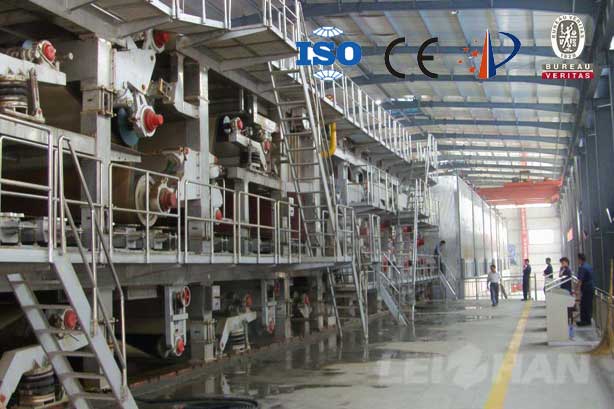 Kraft linerboard paper mainly used to make carton board, the kraft pulp of the linerboard mainly serves to increase the physical strength of the paper board and improve the appearance of the paper sheet. The ratio of kraft wood pulp is higher when papermaking.
What Are Required When Linerboard Making?
1. Linerboard top layer use sulfate eucalyptus wood pulp, liner pulp can use some lower cost stock, such as wheatstraw, waste paper pulp,etc
2. Kraft linerboard making machine: Mostly made by cylinder mould paper machine, but also can made by double-fourdrinier etc fourdrinier carton paper making machine
3. Testliner/Linerboard pulp making equipment: Bale Breaker, Chain Conveyor, Drum Screen, Hydrapulper, High Density Cleaner, Pressure Screen, Vibrating Screen, Apple Screen, Inflow Pressure Screen, etc.
We can provide the full production line of linerboard making, any more details about packaging paper making machine, welcome to consult us: leizhanchina@gmail.com.
Contact us or call +86 371 55129198 for more information.