Recycled Kraft Linerboard Factory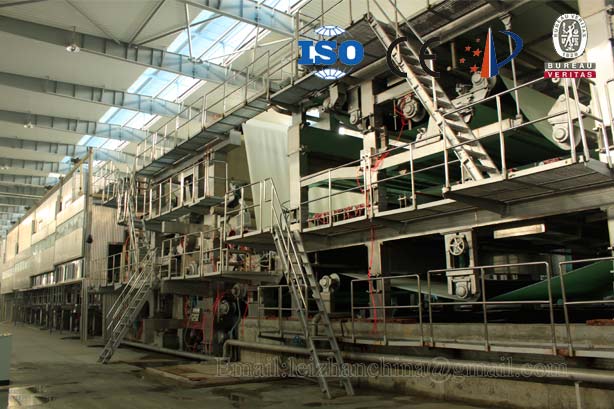 Kraft linerboard paper making mainly use recycled waste paper and paperboard as raw material, the production process include waste paper pulping, pulp screening, pulp cleaning, pulp refining, pulp approaching, headbox, pressing, drying, calendering, drying, winding, rewinding, packaging, etc.
Kraft Recycled Linerboard Paper Mill
Raw material: Waste recycled paper, carton, paper board, etc
Paper grade: kraft testliner paper board
Trimmed width: 1880-5800mm
Paper weight: 80-220g/m²
Paper machine running speed: 150-800m/min
Manufacturing ability: 0-750t/d
With the development of technology, making paper use recycled waste paper have been a tendency, which is low cost and environmental protection, accord with the development pattern of green economy. If you want to built a new kraft linerboard making factory or upgrade the old packaging paper production line, welcome to consult us: leizhanchina@gmail.com
Contact us or call +86 371 55129198 for more information.