Rope Cutter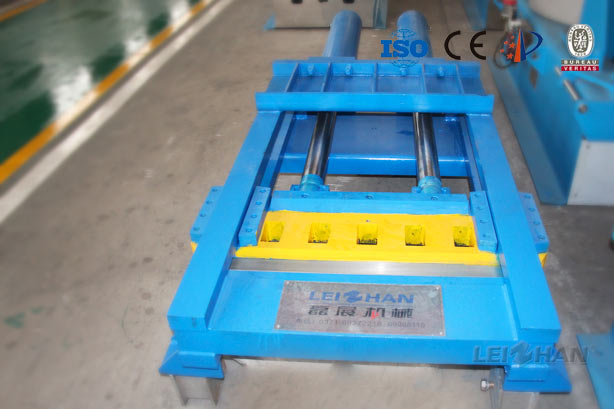 Wire rope cutter is used in pulp production line for cutting off the rope from ragger. It is used together with hydrapulper and wire stranding machine, making the impurities of the waste papers (e.g. iron wires, string, plastic, cotton yarn, etc.) constantly rotating and winding in the running process of the hydrapulper to form a rope which then is pulled out continuously, finally the ropes pulled out from this equipment are cut and carried away in an ideal length.
Application & Feature
Used for cutting off the rope from ragger.
Longer moving route of cutter can avoid rope getting stuck.
Double hydraulic cylinders makes it has a strong cutting ability.
Main Specification
| | |
| --- | --- |
| Type | QSJ-2 |
| Working Pressure(mpa) | 25 |
| Hydraulic Cylinder Forced(t) | 2×50 |
| Cutter Route(mm) | 850 |
| Pump Station Motor Power(kw) | 11 |
| Oil Tank Volume(L) | 100 |
Capacities vary depending on feed size, feed rate, operating conditions, desired product output, characteristics of feed material, and equipment configuration
Download complete technical literature [PDF]
Contact us or call +86 371 55129198 for more information.