ZSK Series Auto-cleaning Vibrating Screen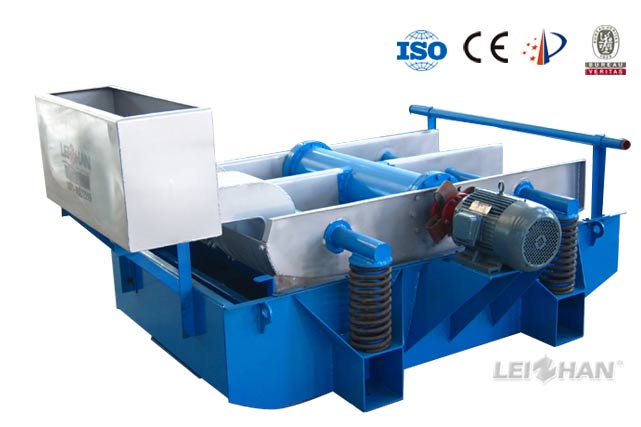 Self-cleaning vibrating screen is developed by the reference of foreign equipment, the machine design is reasonable, screening capability is strong, with self-cleaning function, high efficiency, energy saving, low noise, easy maintenance.
The efficient China self-cleaning vibrating screen is mainly used for pulp tailing processing, with large filtering area, low power consumption and clean impurity.
Application & Feature
Used for screening and removing various impurities in pulp suspension.
Specially designed air seal chamber makes self-cleaning ability of sieve plate very strong.
Perfect screening effect, stable running, low noise, easy maintenance.
Main Specification
Type
ZSK1
ZSK2
ZSK3
Area of Screen (m2)
1
2
3
Product Capacity of Hole screen (t/d)
7.5-25
12-50
25-75
Product Capacity of Gap Screen (t/d)
3.5-7.5
7-15
11-25
Input Pulp Concentration of Hole screen (%)
1.0-1.5
Input Pulp Concentration of  Gap Screen (%)
0.5-0.8
Motor power (Kw)
2.2
3
4
Capacities vary depending on feed size, feed rate, operating conditions, desired product output, characteristics of feed material, and equipment configuration
Download complete technical literature [PDF]
Contact us or call +86 371 55129198 for more information.